Recently on one of my trips to the library, I picked up a different kind of book.
I was kinda desperate for an easy read. Something with a bit of humor and something I could put down and not worry about not getting back to right away. Well, as it turned out I grabbed this book by Gesine Bullock-Prado. Yes, the sister of Sandra Bullock. I did not realize that at the time however. It wasn't until I was about a quarter of the way through it that I re read the author's name and put it together.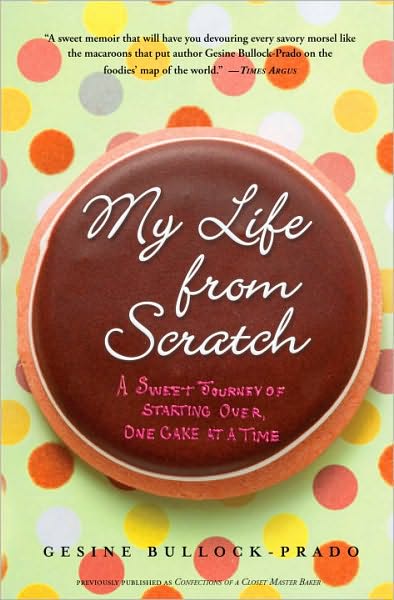 This book was a great summer read. The only real problem that I had with it, was that it really made me want to bake, and in a bad way. I was desperate to get my hands in the dough of some sweet confection. One of the recipes she shares is for Zwetschgendatschi or German (Bavarian) plum tart.
I had purchased some plums a few days before I came upon the recipe. But the kids had eaten one and turned up their noses because they were not very sweet. I ended up letting those little plums sit on the counter for a week and a half before I decided I had time to make a plum tart. I was very afraid that I had waited too long and my plums were better off as chicken feed. But they seemed to be in good shape if a little soft and juicy.
I was going to make the recipe from the book but realized at the last minute that I did not have quite enough butter on hand. So I reached for my trusty little Taste Of Home Cookbook. I looked up tarts and right there was another recipe for German Plum Tart, and it used a lot less butter. I now had enough. This recipe was super quick and easy. The hardest part was waiting until I could cut into it.
After all was said and done I had a gorgeous plum tart to take to my meeting that night. And let me tell you it was so YUMMY!
I think I am addicted to Zwetschgendatschi!
I thought the short crust would be soggy but it was not,
and the flavors were so so good together.
Here is the recipe that I used.
You can use any kind of stone fruit, peaches, apricots, plums.
6-8 Servings
Prep: 10 min. Bake: 35 min.
Ingredients
1/2 cup butter, softened
4 tablespoons sugar, divided
1 egg yolk
3/4 to 1 cup all-purpose flour
2 pounds plums, quartered (about 4 cups)
Directions
In a small bowl, cream butter and 3 tablespoons sugar until light and
fluffy. Beat in egg yolk. Gradually add flour, 1/4 cup at a time,
until mixture forms a soft dough. Press onto the bottom and up the
sides of a 10-in. pie plate.
Arrange plums, skin side up with edges overlapping, in crust;
sprinkle with remaining sugar. Bake at 350° for 35-45 minutes or
until crust is golden brown and fruit is tender. Yield: 6-8
servings.
Nutrition Facts: 1 serving equals 237 calories, 13 g fat (7 g saturated fat), 57 mg cholesterol, 117 mg sodium, 30 g carbohydrate, 2 g fiber, 3 g protein